We strive to increase the value of the tree, and unlock its potential.
Our professional arborists take dangerous trees & make them safe, & remove any trees that need to be taken out. When it's necessary to do a tree removal, we do so safely and efficiently with the utmost respect to the property, surrounding trees, and passersby with very minimal impact. We proudly provide tree care for Madison, Sun Prairie, Cottage Grove, Waunakee, DeForest, McFarland, Stoughton, and surrounding areas.
No matter what the circumstances – over house, between houses, or a perfectly manicured garden, we have the machinery and experience to complete even the most challenging trees.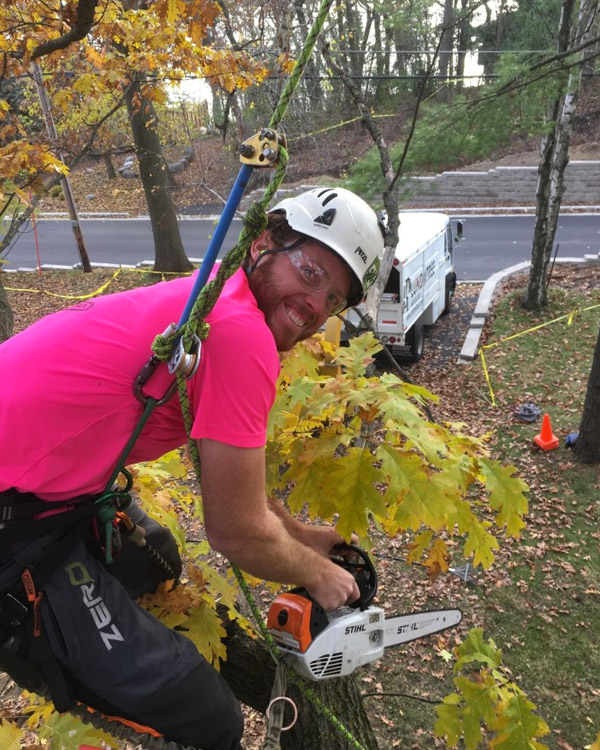 Owner Cameron Lundin has been in the industry since 2008. He is an International Society of Arboriculture Certified Arborist, a member of the ISA, and Wisconsin Arborist Association. He has competed in several competitions, making podium at Wisconsin's ISA Tree Climbing Competition, and securing third place at Tree Stuff's JAMBO, an international competition involving extreme climbing, rigging challenges, and team work. "I love everything about trees. Being able to surround yourself in the canopy of a tree is unparalleled, and my hope is to provide everyone the opportunity to have their trees as beautiful and long lasting as possible. I take a lot of pride in what we do here, and I have a lot of fun doing it!"
ISA Certified Arborist #WI-1073A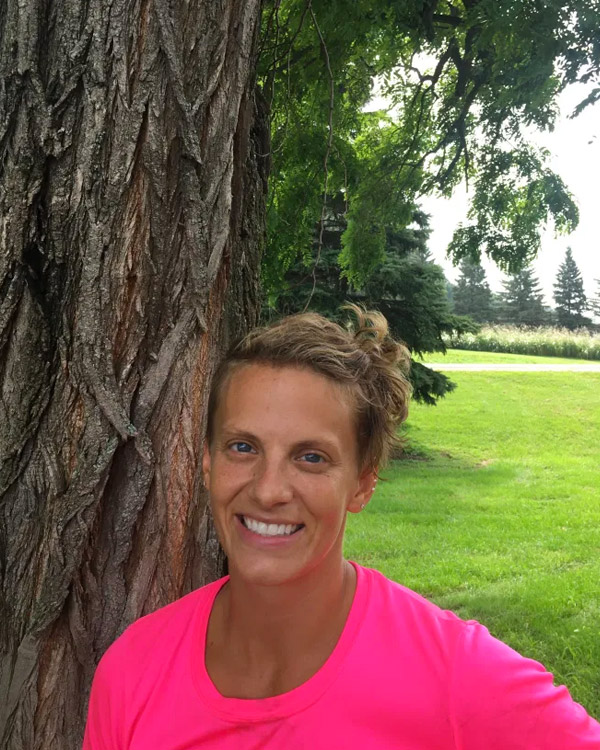 "I attended the University of Minnesota and graduated with a Natural Resources Degree and a Minor in Horticulture. I love working with plants and worked as a gardener for several years, but wanted to work more with trees, so here I am!"
ISA Certified Arborist # WI-1449A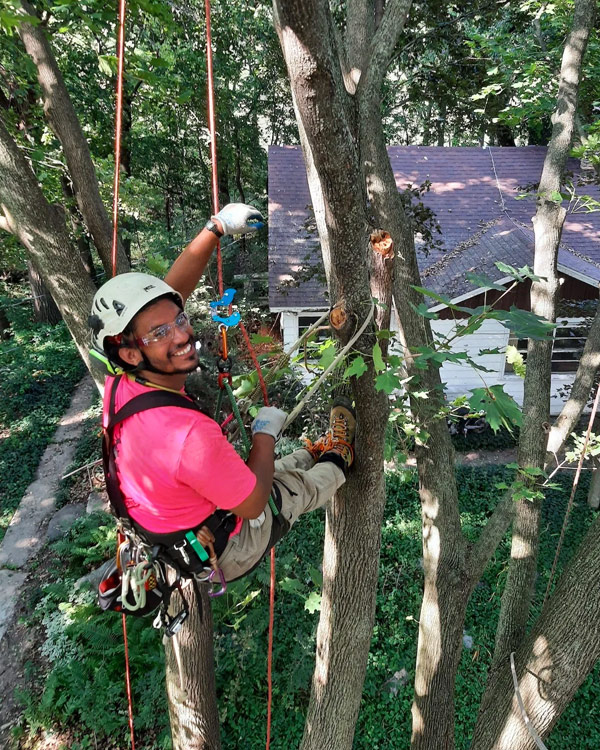 Abe joined us in the spring of 2020, after being a lead climber at another tree care company, to work on preserving more trees and improve our team's ability to tackle larger tasks each day.
Proudly serving Madison, Monona, Shorewood, Maple Bluff, Fitchburg, Verona, Cottage Grove, Sun Prairie, Waunakee, Middleton, East Madison, McFarland, Cambridge, Burke, Deerfield and Lake Mills.
Why choose LundinTree?
"Cameron came up and climbed the twisted maple with 100% confidence. He worked in a very timely fashion with his unmatched precision and accuracy."
– Collin McWebb